LGW Participates in UN DPI / NGO Conference to Discuss Solutions to Global Problems
The organization presents recommendations based on its extensive experience in combating poverty and inequality.
The Legion of Good Will participated in the 67th UN DPI / NGO Conference, promoted by the United Nations' Department of Public Information at its headquarters in New York on the 22nd and 23rd of August. Associated with the DPI since 1994, the LGW shared its recommendations relevant to the theme "We the Peoples... Together Finding Global Solutions to Global Problems" based on its extensive experience in combating poverty and inequalities through its social and educational work for almost 70 years in Brazil and in six other countries.
The organization's work has a replicable model focused on promoting integral human development, which also takes into account the needs and particularities of each region.
LGW participates in UN debate on solutions to global problems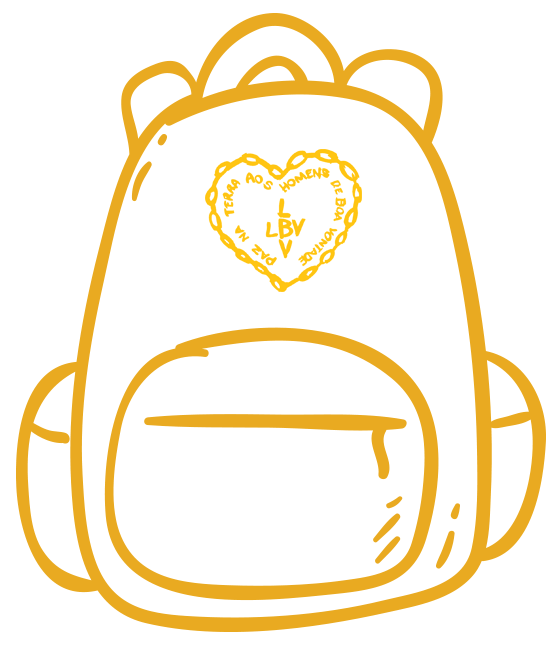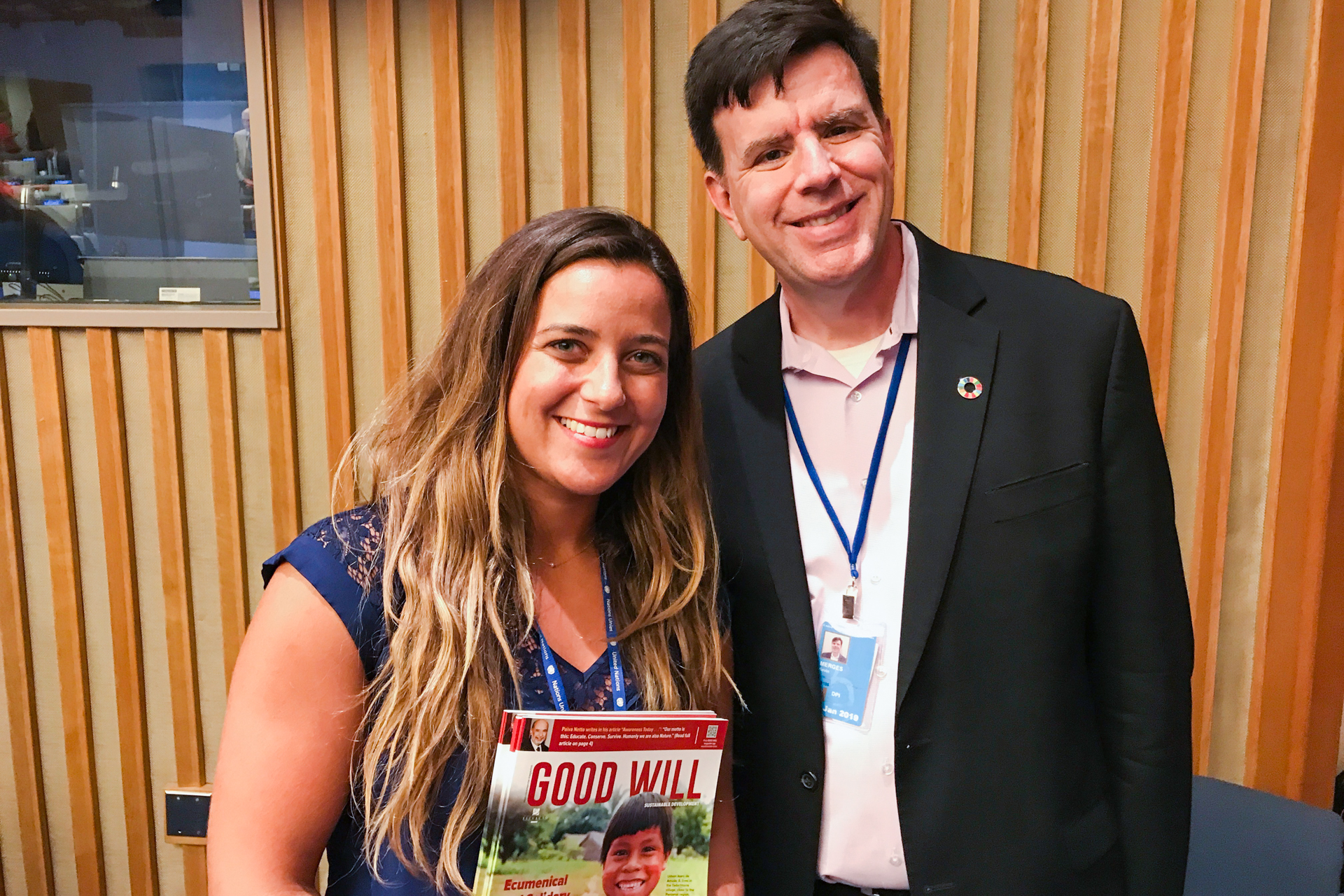 Regarding the LGW's efforts, Ms. Sabita Geer, representative of Brahma Kumaris World Spiritual University at the United Nations, said:
"The work of the Legion of Good Will is to help people to tap into the Peace within themselves, to bring that Peace out into everything they do. That is the same thing that we do."
And concludes: "We work to make people understand that there is another side to life, there is another way to live. So the efforts you make to teach children in schools about values, virtues, and morals, awaken people to this reality that Peace is who we are. We do not need to go look outside, because Peace is right inside of us."
Mr. Scott Carlin, Associate Professor, Geography at Long Island University and one of the organizers of the DPI Conference, recalled a presentation by the LGW at the Baha'i office in 2017 in a conversation with the institution's representatives at the UN. "The LGW had the opportunity to share this wonderful approach, the experiential learning approach you take to working with the students and engaging with them, and helping them to understand the value of global citizenship in your educational system. It was a marvelous presentation, which was something I really needed to understand in much more detail. Earlier this week I was holding an old magazine that they gave out at the Baha'i, and while I was holding it in my hand, I said to myself, "I really need to find a way to learn more about these effective educational programs, but I'm not sure how to do that. And here we are, two days later!"
"I think you have a real piece of the puzzle, in terms of how governments can learn how to [effectively implement an education for global citizenship] for their students, so I am very excited to learn more about the LGW's model... and to see that it is adopted worldwide," he said.
The LGW's recommendations can be found in the GOOD WILL Sustainable Development magazine. One of the highlights of this publication is the message from the LGW's president, José de Paiva Netto entitled "Awareness Today ...", in which he points out: "Our motto is this: Educate. Conserve. Survive. Humanly we are also Nature."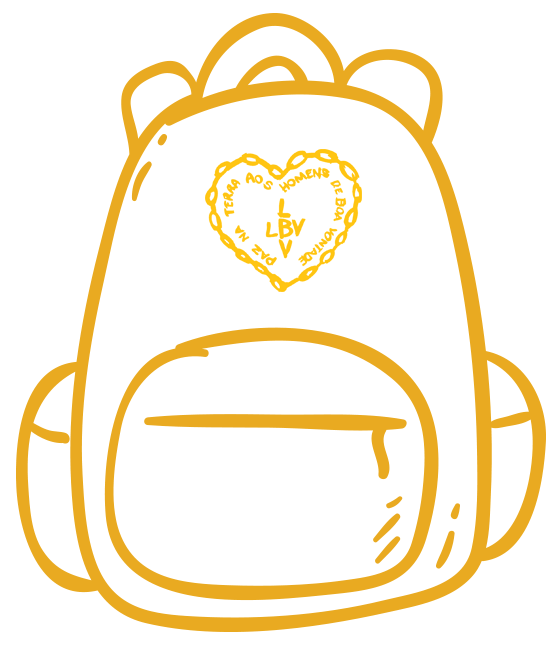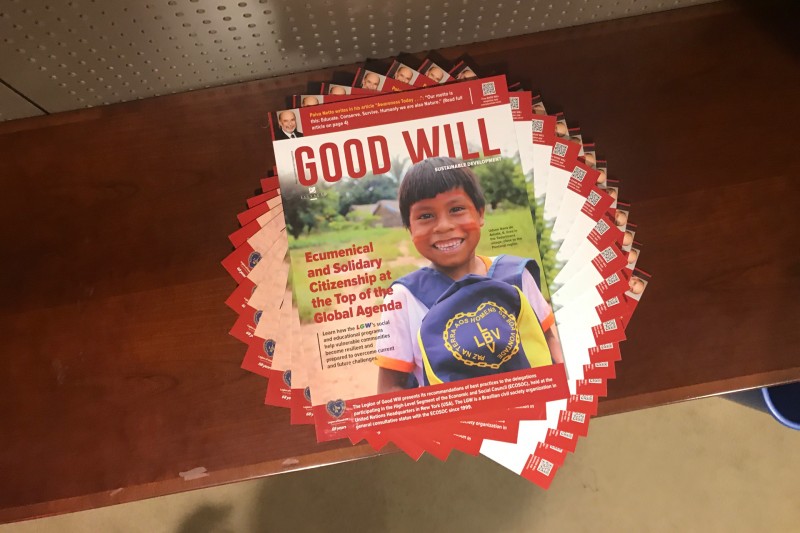 The conference provides an opportunity for civil society organizations to share their best practices in implementing the people-centered Sustainable Development Goals. The timing could not have been better given the national reports that have shown the need for a reaffirmation of commitment to meeting global goals by 2030. UN Secretary-General António Guterres reinforced this when he took office, declaring that "it is necessary to reaffirm the value of multilateralism; only global solutions can solve global problems".
FAIR TRIBUTE
The countless honors made to Mr. Kofi Annan, former UN Secretary-General and Nobel Peace Prize laureate, who recently returned to the Spiritual Homeland, is another hallmark during this conference. The LGW, who granted the Ghanaian the Order of Merit of the Ecumenical Fraternity, left in his memorial a message of gratitude for his legacy and remarkable efforts to build a better world.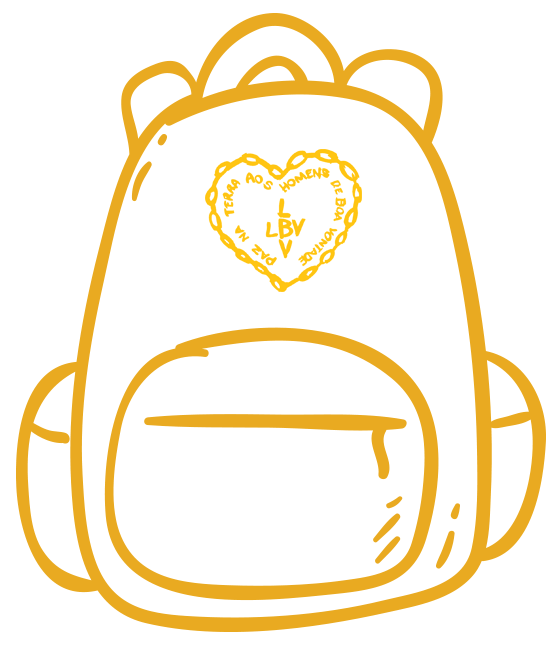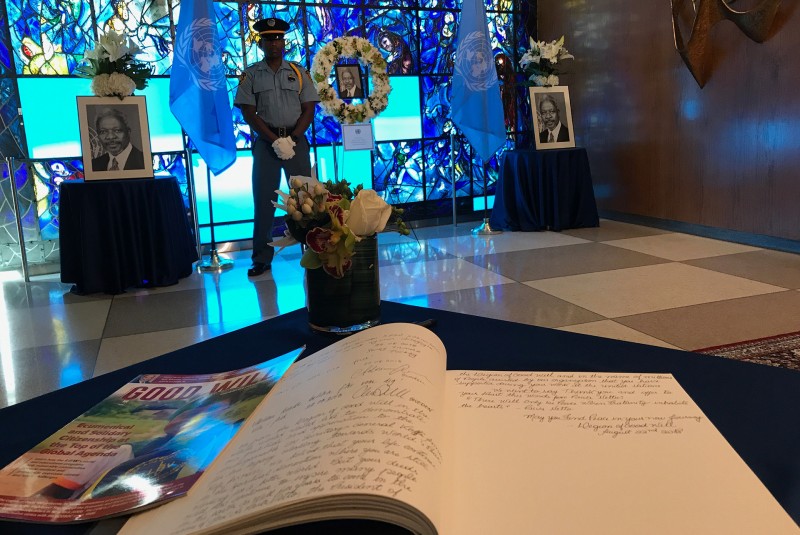 On the occasion, Brother Paiva's words were addressed to Mr. Annan and his family as a motto for the conquest of World Peace: "There will only be Peace when fraternity inhabits the hearts."
Participating in the event were civil society organizations associated with the United Nations' Department of Public Information or with consultative status with the Economic and Social Council (ECOSOC).