LGW and Henry Schein Cares Against Covid-19
LGW receives a substantial international donation of face masks and face shields to be distributed to the most vulnerable families affected by the pandemic
The Legion of Good Will (LGW) of Brazil has received a generous international donation of 406,450 face masks and face shields from Henry Schein Cares, whose headquarters are located in the United States. These items were added to other donations, such as food baskets, green baskets, and hygiene and cleaning products that the LGW delivers to dozens of Brazilian cities, following all necessary health and safety protocols for preventing COVID-19.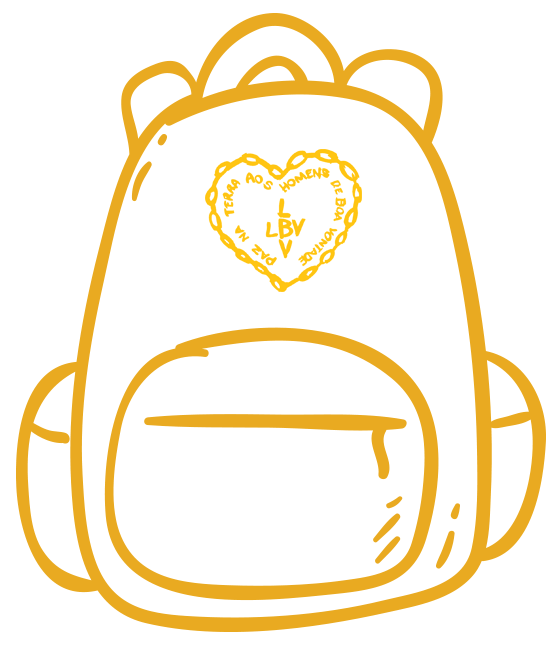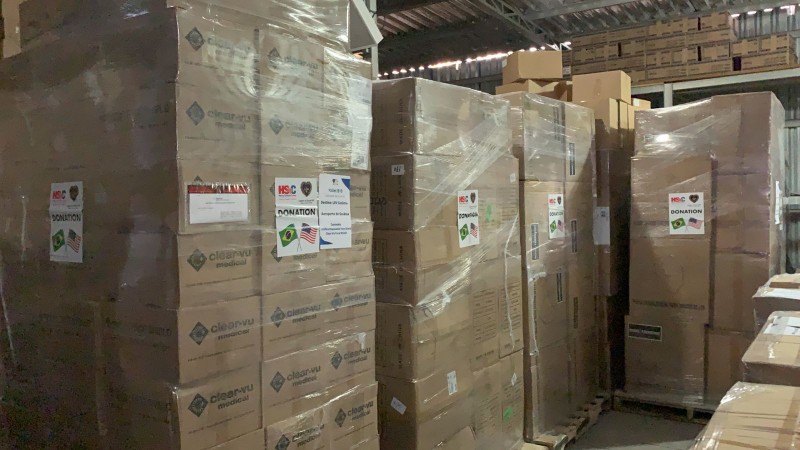 The donations benefit underprivileged families that are being helped in the Organization's social and educational centers and families assisted by the LGW's partner organizations, a total of more than 165,000 people.
This initiative of solidarity, mobilized and coordinated by the Legion of Good Will – USA and by Henry Schein Cares, has received support from several partners, like C.H. Robinson, Dental Cremer, Dental Speed, Good Will Educational Association, and Henry Schein – Brazil. The LGW is also grateful for the information and support received from governmental agencies, such as the Ministry of Foreign Affairs, the Federal Revenue Service, and ANVISA [Brazilian Health Regulatory Agency].
"Since the start of the COVID-19 pandemic, Henry Schein Cares has donated more than 10 million PPE items to help mitigate the spread of the virus," said Jennifer Kim Field, Vice President of Corporate Social Responsibility at Henry Schein. "We're grateful to the Legion of Good Will, our non-governmental organization (NGO) and supplier partners for their support in this most recent effort in Brazil, and we'll remain vigilant, prioritizing safety as society continues to navigate this pandemic."
"When Henry Schein Cares contacted the Legion of Good Will – USA, we were extremely excited to make this international solidary project happen, especially at a time when infection numbers in Brazil were disturbingly high. Counting on various partners and on the support from concerning government agencies, this substantial donation of face masks was shipped from the United States in February to benefit thousands of families who live in social vulnerability in many parts of the country and are being helped by the LGW – Brazil. This initiative shows the transformative power of solidarity and demonstrates that multistakeholder actions of cooperation result in effective solutions for alleviating the suffering of those who are more affected by the pandemic," said Danilo Parmegiani, representative of the LGW – USA.
"The LGW is always reaching out to the most vulnerable communities and is grateful for this donation from Henry Schein Cares. It represents an extremely necessary protection support against COVID-19, as well as an important relief in terms of the domestic budget of underprivileged families. Wearing a mask is still a safety protocol and even mandatory in some circumstances. So it's something that helps make a difference, not just in protecting people's health, but also in social and economic support for the families who receive this benefit," highlighted Antonio Paulo Espeleta, Social & Educational Director of the LGW – Brazil.
"This donation and the overall mission of the Foundation align nicely with our commitment to assisting economically disadvantaged communities across Brazil," said Silvana Balbo, Vice President of Marketing at Henry Schein – Brazil.
To see the distribution of these donations, just follow #HenryScheinAndLGW.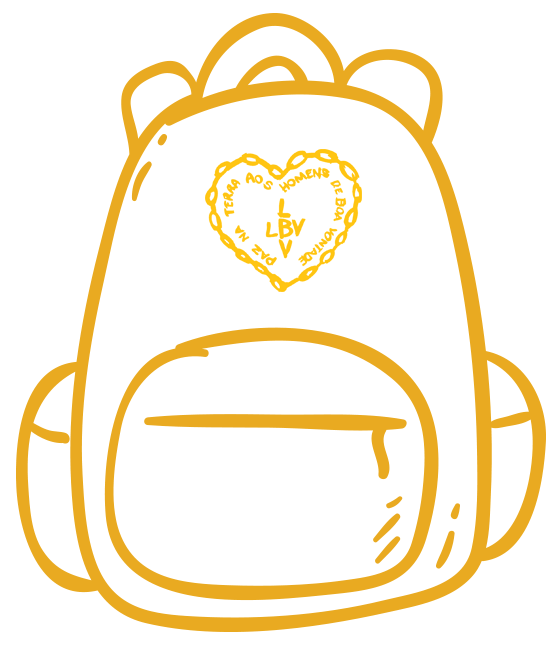 About Henry Schein Cares
The five focus areas of the work done by Henry Schein Cares are: empowering team Schein and unlocking their potential; advancing health equity and expanding access to care for underserved communities; accelerating environmental sustainability; supply chain resilience; and ethical governance. Find out more at www.henryschein.com/corporatecitizenship.
About Henry Schein, Inc.
Henry Schein, Inc. (Nasdaq: HSIC) is a solutions company for health care professionals powered by a network of people and technology. With more than 21,600 Schein Team members worldwide, the company's network of trusted advisors provides more than 1 million customers globally with more than 300 valued solutions that help improve operational success and clinical outcomes. For more information, visit Henry Schein at:
www.henryschein.com
Facebook.com/HenrySchein
Instagram.com/HenrySchein
Twitter.com/HenrySchein.
Contact: Ann Marie Gothard, Vice President of Global Corporate Media Relations
annmarie.gothard@henryschein.com | +1(631) 390-8169
About Henry Schein – Brazil
Henry Schein – Brazil is a full mail-order business in Brazil that reaches more than 120,000 customers a month with its e-commerce and telemarketing operations. With more than 2,000 employees and three main brands that offer robust solutions to dentists, doctors, and veterinarians, the business focuses on providing customers with a complete, innovative, and convenient experience. In line with Henry Schein's values, the Brazilian operation invests local projects that have a relevant impact on society when it comes to improving physical and dental health. More information at:
www.dentalspeed.com
Facebook.com/DentalSpeed
Instagram.com/DentalSpeed
Twitter.com/DentalSpeed
Contact: Silvana Balbo, Vice President of Marketing
silvana.balbo@dentalspeed.com | +55 (48) 99842-2945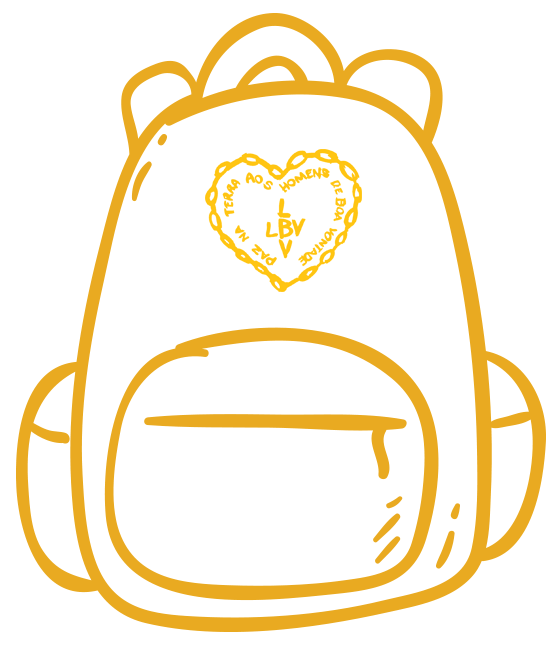 About the LGW – Brazil
The Legion of Good Will (Legião da Boa Vontade, LBV) is a civil association governed by private law. It is a non-profit, charitable, and predominantly social assistance organization, which also offers basic and professional education and promotes cultural activities. Founded in Brazil on January 1st (World Day of Peace and Universal Brotherhood), in 1950, the LGW offers social protection and quality education services to people and families living in vulnerable situations or those that involve social and/or personal risk. It does so on a continuous, permanent, and planned basis, the aim being to ensure the autonomy and guarantee the rights of those it helps. Its activities in the Brazilian regions include 73 social service centers, 3 shelters for the elderly, and 6 basic and professional education schools; the LGW also works with partner organizations. Throughout the year, it promotes several emergency relief, social mobilization, awareness and life-valuing campaigns, which reach those places where the LGW does not have a facility.
The Organization has had a consultative relationship with the United Nations (UN) through the Department of Global Communications (DGC) since 1994. Since 1999, the LGW has had general consultative status with the UN Economic and Social Council, which is the maximum degree of recognition that an organization can achieve with the UN. Find out more at: @LBVBrasil on Instagram and on Facebook and at www.lbv.org.br.
Contact: Marta Trigueiro
martat@lbv.org.br | +55 (11) 3225-4506
About the LGW – USA
The Legion of Good Will – USA is a North American 501(c)3 non-profit organization dedicated to providing social and educational programs and services to support socially vulnerable communities. The LGW – USA seeks to fight poverty and its consequences by promoting early childhood education, social assistance, and food security, and by organizing humanitarian campaigns in disaster situations. In New York, the LGW has a liaison office with the United Nations, which contributes towards advancing the international development agenda, especially with regard to the Sustainable Development Goals.
Contact: Danilo Parmegiani
danilop@lgw.org | +1(973) 393-7162