Donation of Building Materials: Helping with Correct Disposal
Learn why a donation of building materials is so important and where you can do it
Building materials are essential to constructing a sustainable infrastructure. However, when some people finish their projects, they usually discard these materials incorrectly, damaging the environment, increasing pollution and causing damage to our planet. This is why there is a donation of building materials.
Why make a donation of building materials?
As mentioned before, the donation of building materials gives us a chance to help the environment by preventing us from incorrectly disposing of these materials. This type of donation also gives us the chance to help others who may need these materials, but cannot afford them.
As for the environmental question, the incorrect discarding of building materials can harm the environment in which we live for many years. Wood, for example, takes an average of 6 months to decompose in nature. On the other hand, materials made of glass, such as light bulbs, take an average of 4,000 years to decompose.
Fortunately there are institutions that receive this type of donation and use this material to build homes for families in precarious life situations, or make the correct disposal without harming the environment.
Thus, if you have some building material that you will no longer use and do not know where to dispose of it, consider donating it.
What can be donated?
Normally the institutions will state which materials they need, but in general the following items are accepted:
Where to make a donation of building materials?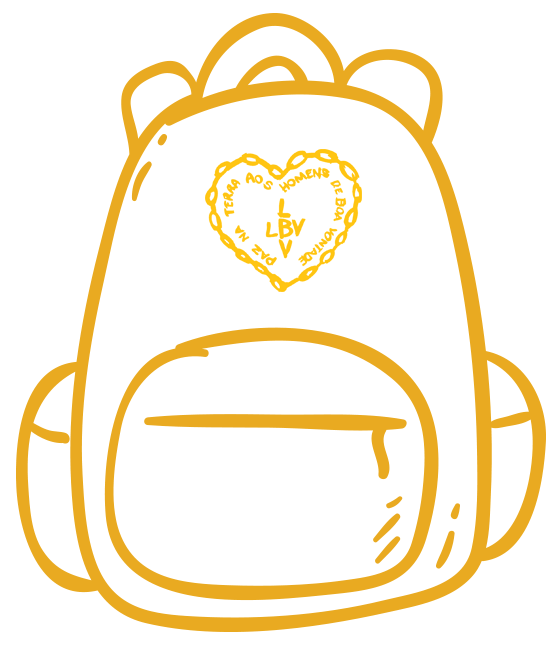 We have listed some institutions for you that accept building materials for donation, their addresses and what they do with the donations:
3625 N. Mississippi Ave.
Portland, OR, 97227
Phone: (503) 331-9291
Fax: (503) 331-1873
E-mail: info@rebuildingcenter.org
Monday – Friday
10:00 a.m. to 6:00 p.m.
Saturday
9:00 a.m. to 5:00 p.m.
Sunday
10:00 a.m. to 5:00 p.m.
Items accepted:
Doors
Lighting
Sinks
Tubs
Tile, carpet and flooring
Lumber, trim and siding
Glass and mirror
Windows
Appliances
Fencing
Roofing and insulation
Pipes and gutters
Hardware
Rebuilding Center resells building materials and promotes the use of salvaged materials.
Washington
Clark County Habitat Store
10811 SE 2nd Street
Vancouver, WA 98664
E-mail: info@pdxrestore.org
Phone: (360) 213-1313
New York
Capital District HFH ReStore
70 Fuller Rd
Albany, NY 12205
E-mail: restore@habitatcd.org
Phone: (518) 275-6638
Florida
Orlando ReStore - College Park, HFH of Greater
2105 Orange Blossom Trl
Orlando, FL 32804
E-mail: restore@habitat-orlando.org
Phone: (407) 426-7192
The Habitat for Humanity ReStore accepts donations of new and used building materials, furniture, appliances, lighting fixtures and other home goods. These are then sold to raise money for their projects.
2620 Minnehaha Avenue
Minneapolis, MN 55406
Phone: (612) 455-6133
Tuesday – Friday
11:00 a.m. – 7:00 p.m.
Saturday
9:00 a.m. – 2:00 p.m.
Sunday – Monday
Closed
Items accepted:
Dimensional lumber
Trim
Plywood
Paneling
Siding
Fencing
Doors
Windows
Better Futures works to preserve the environment by promoting environmentally sustainable practices through deconstruction, recycling, repurposing and reusing materials from appliances, homes and buildings.
150 West 60th Street
Minneapolis, MN 55419
Phone: (612) 824-4394
Items accepted:
Hardware
Lumber
Tools
Ceramic tile
Strainers
Leonardo's Basement is a creative learning environment for kids of all ages to design and build things from their imagination.
Glendale
5150 W. Northern Ave.
Glendale, AZ 85301
Phone: (602) 424-1575
Mesa
1720 W. Broadway Rd.
Mesa, AZ 85202
Phone: (480) 428-4684
Phoenix
3901 E. Thunderbird Rd.
Phoenix, AZ 85032
Phone: (602) 459-9803
Monday – Saturday
8:00 a.m. – 6:00 p.m.
Sunday
10:00 a.m. – 4:00 p.m.
Items accepted:
Windows
Doors
Appliances
Light fixtures
Tubs
Tile
Shutters
Flooring
Hardware
Furniture
Lumber
Trim
Siding
Stardust is a nonprofit organization that sells reclaimed building materials for home improvement projects and promotes reusing materials.
4671 Tanglewood Drive
Edmonston, MD 20781
Phone: (301) 985-5180
Fax: (301) 985-5182
E-mail: info@reusenetwork.org
Monday, Tuesday, Thursday, Saturday and Sunday
9:00 a.m. – 6:00 p.m.
Wednesday and Friday
9:00 a.m. – 7:00 p.m.
Items accepted:
Flooring
Furniture
Glass and mirror
Hardware
Landscaping materials
Light fixtures
Lumber
Trim
Masonry
Paint items
Shower doors
Sheet goods
Tile
Tools
Tubs
Windows
Community Forklift is a nonprofit reuse center that makes the building materials available to the public at low costs and provides vintage materials for restoring old homes. They also offer public education about reusing and distributing free supplies to local nonprofits and neighbors in need.